Fall is an amazing time to be in the state of Pennsylvania, and an even better time to explore our parks! There's no shortage of fall fun in the parks of the Keystone State – from hearing ghost stories during spooky night hikes, to enjoying fresh apple cider at fall festivals, to carving pumpkins with family and friends, and so much more. While there are dozens of great events in the state which celebrate the autumn season, here are a few which are taking place in our beautiful state parks (listed by county). Make sure you save or screenshot our fall Bingo card below and share photos with us on Instagram (@goodforpa / #goodforpa) to show what activities you're participating in to celebrate!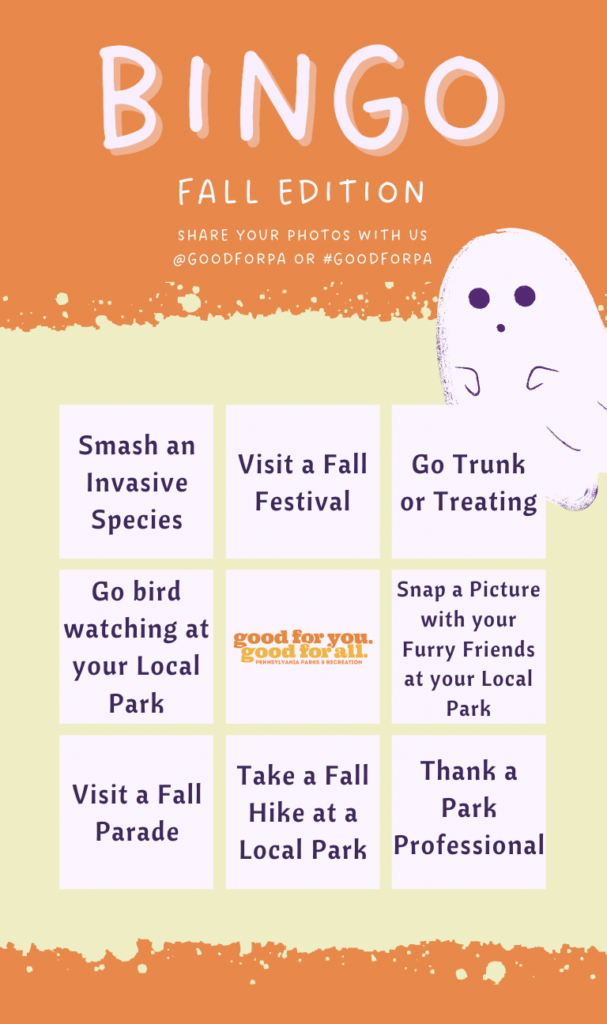 Events for Kids of All Ages
Cameron County / Potter County
What: First Fork Festival
Where: Sinnemahoning State Park
When: October 8, 2022
Celebrate the history and culture of the First Fork Sinnemahoning Valley with local authors, artists and artisans showcasing their talents amidst a backdrop of full autumn color. The 2022 line-up will include music, local history and interactive programs, live demonstrations, local authors, artists, and craftspeople, as well as food and drink vendors. Learn more.
Centre County
What: Punkin' Chunkin' Fall Festival
Where: Bald Eagle State Park
When: October 22, 2022
Every year towards the end of October, the Howard Fire Company holds a one day festival at the scenic Bald Eagle State Park in Howard, PA. The main attractions of the festival are the catapults, trebuchets, and (possibly) air cannons that launch pumpkins hundreds of feet through the air and send them splashing down into the nearby lake. The festival is free. Any money donated during the festival will go towards supporting the Howard Fire Company #14 and future Punkin' Chunkin' Fall Festivals. Learn more.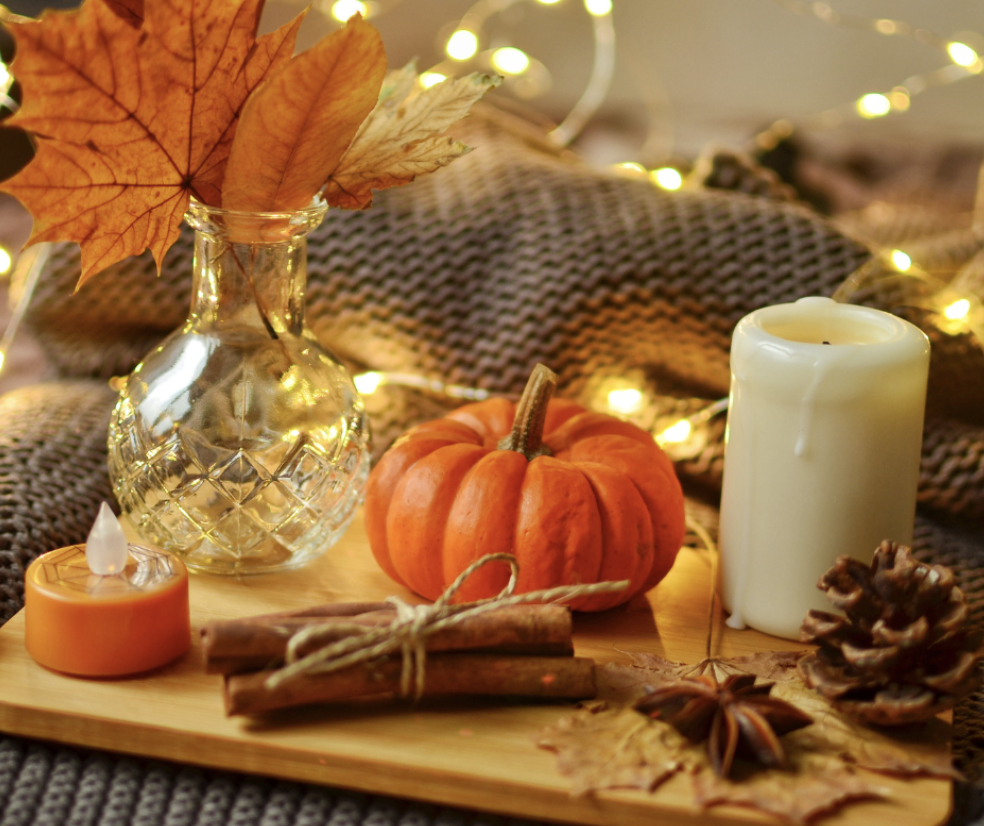 Crawford County
What: Conneaut Lake's Fall Pumpkin Fest
Where: Conneaut Lake Park
When: October 14, 15, and 16
Conneaut Lake's Fall Pumpkin Fest is a family-oriented festival featuring rides, loads of food, crafts, and entertainment! Make sure to arrive before the Giant Pumpkin drops, and then enjoy delicious food, exciting rides, and great activities for kids of all ages. Learn more.
Monroe County
What: 9th Annual Trunk or Treat
Where: Resica Park
When: October 22, 2022
Come out for a scary good time at the 9th Annual MST Trunk or Treat! Decorate the trunk of your car, and then children ages 12 and under can dress up and go from car to car to collect their treats safely. Other activities include sand art, spin art, face painting, and children can get a pumpkin from their patch! Cash prizes will be offered for the best decorated cars. Registration is required for vehicles. Learn more.
What: Halloween Movie Night in the Park (Hocus Pocus)
Where: Chestnuthill Township Park
When: October 8, 2022
The Sanderson sisters have been gone for over 300 years. This October they will be making a return on the big screen at Chestnuthill Township Park! Bring a blanket or chair and settle in for an adventure with Dani, Max, Allison, and Thackery Binx as they try to defeat the Sanderson sisters. Learn more.
Montgomery County
What: Autumn Festival
Where: William F. Maule Park
When: October 15, 2022
Head to Montgomery Township's Autumn Festival for the day, and enjoy fireworks at night! The festival will feature amusements, a beer and wine garden, business and craft vendors, face painting, food vendors, live music, a petting zoo, pony rides, pumpkin decorating, scarecrow making, magic shows, and more! Learn more.
Perry County
What: Little Buffalo Apple Festival
Where: Little Buffalo State Park
When: October 15, 2022
Join for an afternoon of food, fun, entertainment, and of course, Shoaff's Mill! See the mill grind corn as it did for over 100 years, witness demonstrators such as spinners and weavers, and sample fresh pressed apple cider, warm apple butter, and fresh baked cornbread. Learn more.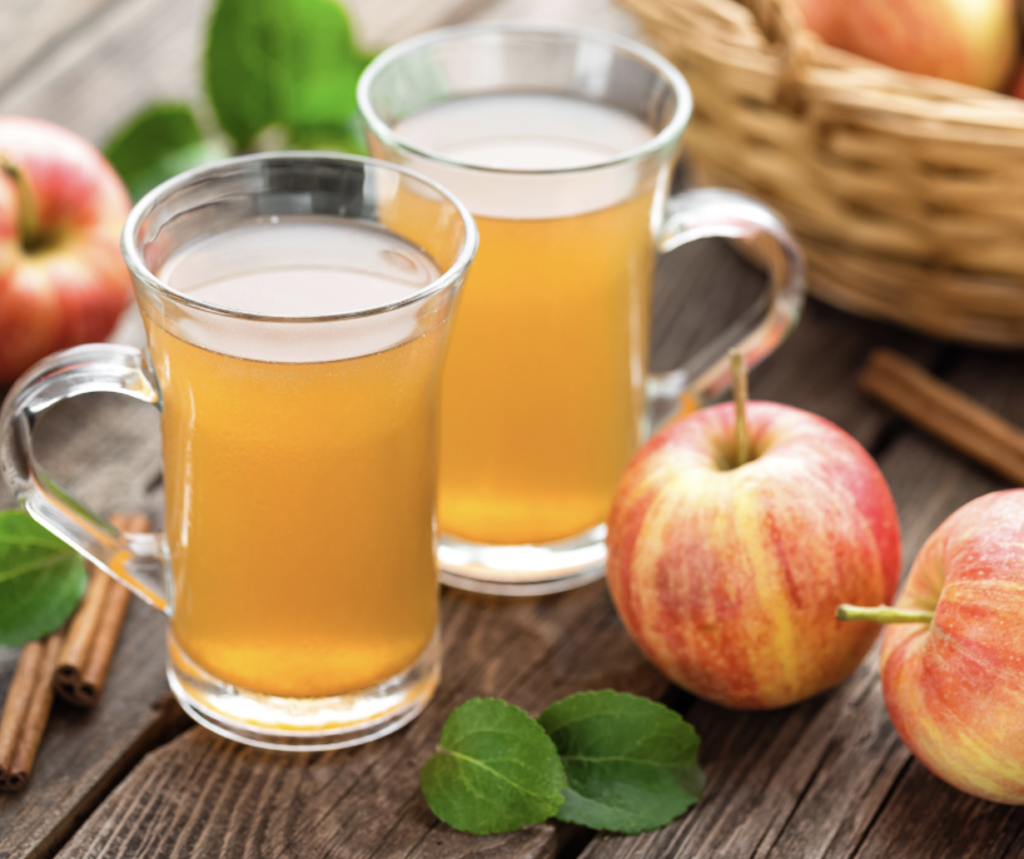 Susquehanna County
What: Trunk or Treat
Where: Kennedy Park
When: October 29, 2022
Forrest City Parks and Recreation will be sponsoring Trunk or Treat and a costume contest for children in the area! Decorate the trunk of your car, and then children can dress up and go from car to car to collect their treats safely. Learn more.
Westmoreland County
What: Halloween Parade & Trick-or-Treat
Where: Lynch Field Park
When: October 31, 2022
Wear your best costume and join the City of Greensburg's Recreation Department as they kick-off the 2022 Halloween festivities with a Halloween Parade at Lynch Field, followed by Trick-or-Treat in the City! Learn more.
Spooky Halloween Activities
Beaver County
What: Halloween Night Hike
Where: Raccoon Creek State Park
When: October 22, 2022
Venture along the dark and spooky trails while you listen to and try to see the creatures of the night. Hikers will also learn about the park's wildlife and hear a few ghost stories related to the park. Remember to bring a flashlight! This hike is about one mile and slower paced to be family friendly. No registration needed. Learn more.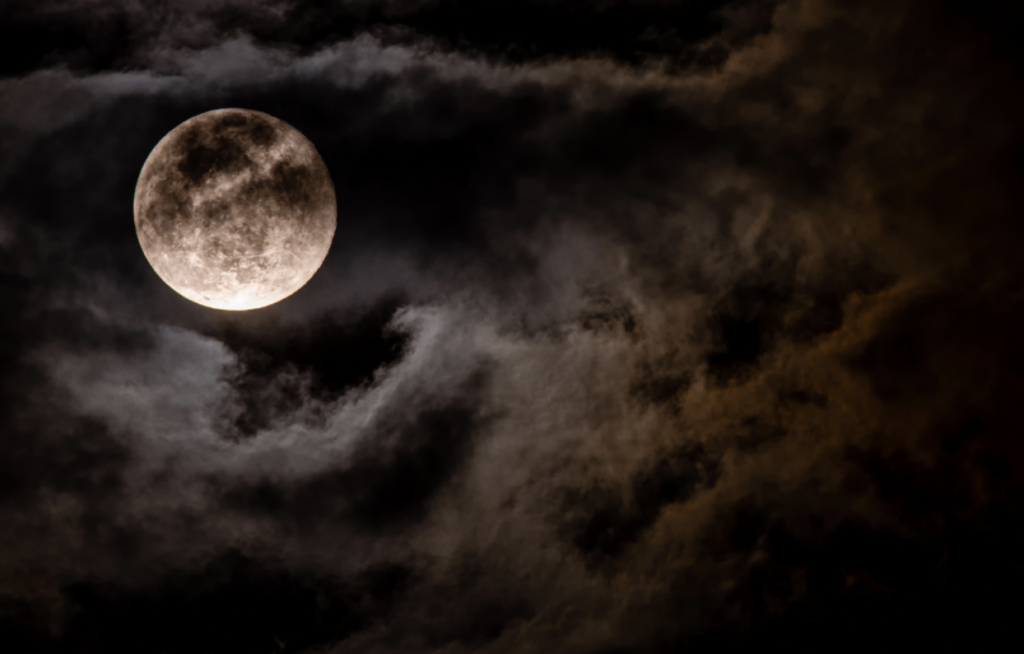 Berks County
What: Haunted Hollow Hayride and Barn
Where: Jim Dietrich Park
When: October 7, 8, and 9
Get ready for the thrill of a scary hayride along the Schuylkill River! Be careful though – you don't know who's hiding behind the trees or in the fields! After your hayride, go on a scary adventure through various passageways of the haunted barn. You don't know what or who will pop out to scare you to your core. Be prepared for a fright! Learn more. Learn more.
5ks and Walks
Bedford County
What: Bedford County Fall Foliage Classic
Where: Shawnee State Park
When: October 8, 2022
The Fall Foliage Classic is a race that includes a 5K Walk, 5K Run, 10K Run, and 5K Fun Walk through Shawnee State Park. Join to walk, run, and take in the beautiful scenery of Bedford County. The race is held in conjunction with the 58th Annual Fall Foliage Festival. Learn more.
Somerset County
What: Fall Foliage Hike
Where: Laurel Ridge State Park
When: October 15, 2022
Join for a five mile hike on the Laurel Highlands Hiking Trail. Hikers will stop by a scenic overlook to take in the famous fall color of PA's Laurel Highlands. Be sure to bring plenty of water and a trail lunch! Learn more.
Delaware County
What: Bark in the Park Dog Walk and 5K Run & Fall Festival
Where: Rose Tree Park
When: October 22, 2022
Bring your furry friends out for this fun day that includes a dog-friendly walk followed by a fall festival. Festival activities include a vaccine and microchipping clinic, dog contests, pet portraits, local business vendors, raffle baskets, music, arts and crafts and much more! Learn more.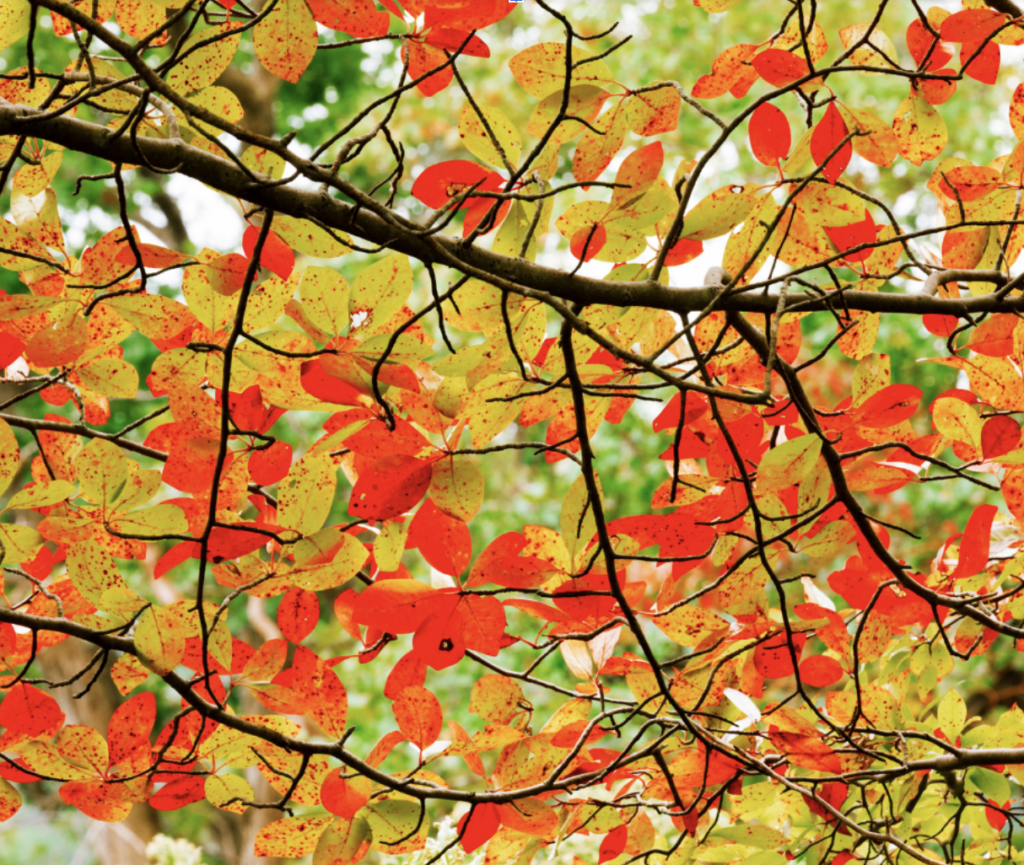 Stay in touch all year round and sign up for our mailing list to stay up-to-date on all things local parks and recreation!