One of the many advantages of living in Pennsylvania is that we're able to enjoy the many wonderful recreation areas, trails, forests, waterways, nature and wildlife reserves, and local and state parks. 
However, keeping PA's public lands healthy and happy for years to come is the responsibility of all state residents – not just parks and recreation agencies. 
To highlight the importance of protecting and preserving our public lands, a new annual celebration is about to take place this month – Healthy Lands Week! 
What is Healthy Lands Week? 
Launching this September, Healthy Lands Week is more than a new annual celebration on Pennsylvania's public lands. It's also an exciting new way to encourage volunteerism and stewardship of these public lands, parks and open spaces throughout the state.  
Healthy Lands Week is designed to motivate PA residents to achieve the following goals: 
Build an understanding of our individual roles in the stewardship of public areas and open spaces.

Strengthen volunteerism by actively participating in outdoor volunteer events such as  tree planting, trail maintenance, painting, and litter removal during the celebratory week – and all year long. 

Build an understanding of the value of these volunteer activities.

Create a sustainable system of public lands.

Develop an understanding of our individual actions on public spaces, both helpful and harmful.

Have fun and make friends!
In addition to promoting the above goals, Healthy Lands Week is also honored to support Keep Pennsylvania Beautiful's Pick Up Pennsylvania program.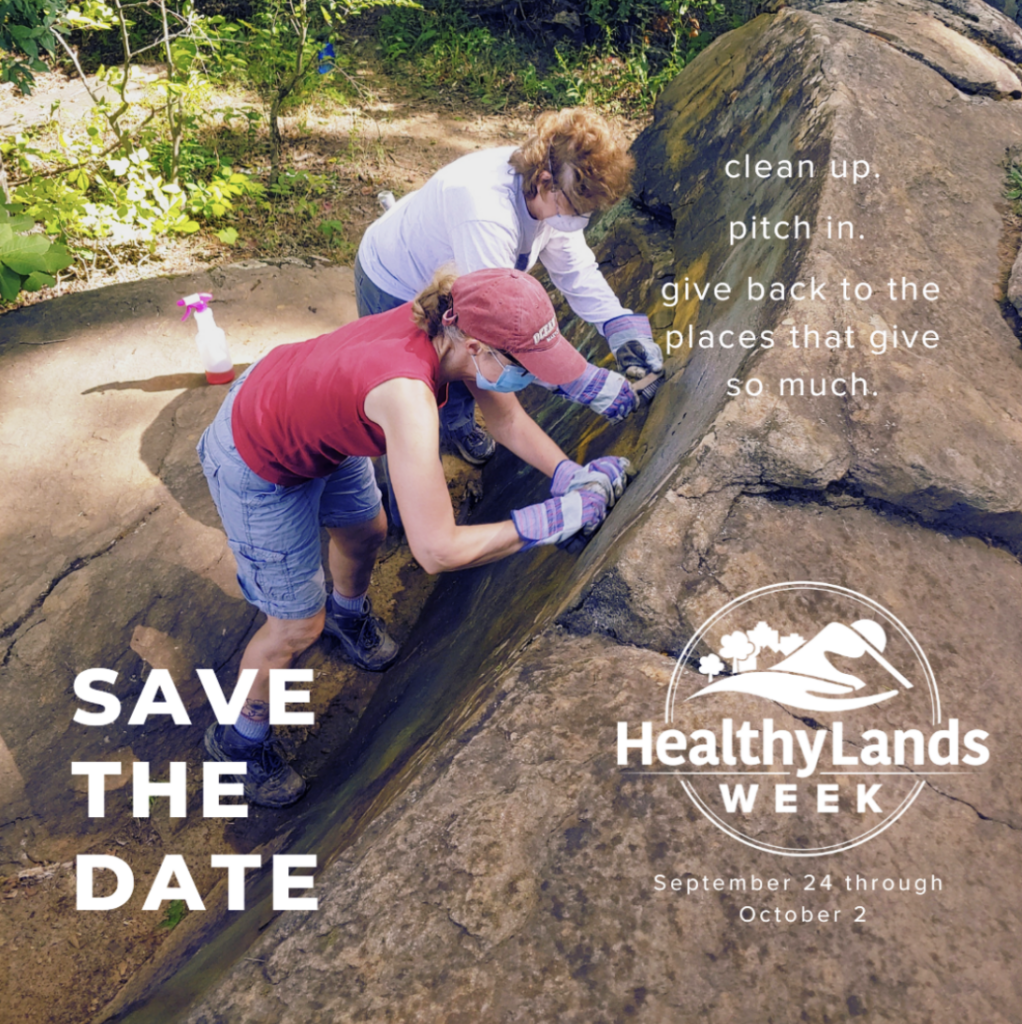 What Events are Scheduled for Healthy Lands Week?
This year's inaugural Healthy Lands Week kicks off on National Public Lands Day, Saturday, September 24 and wraps up on Sunday, October 2. 
During the week-long celebration, PA residents can participate in a series of statewide volunteer events, including clean-up and beautification activities, invasive species removal programs, maintenance projects, and other initiatives. 
Some of this year's Healthy Lands Week events include:
These are just a few of the many great events happening during Healthy Lands Week. As the celebration approaches, more and more events will be added. Please visit the Healthy Lands Week Event Page to stay up to date with the latest additions.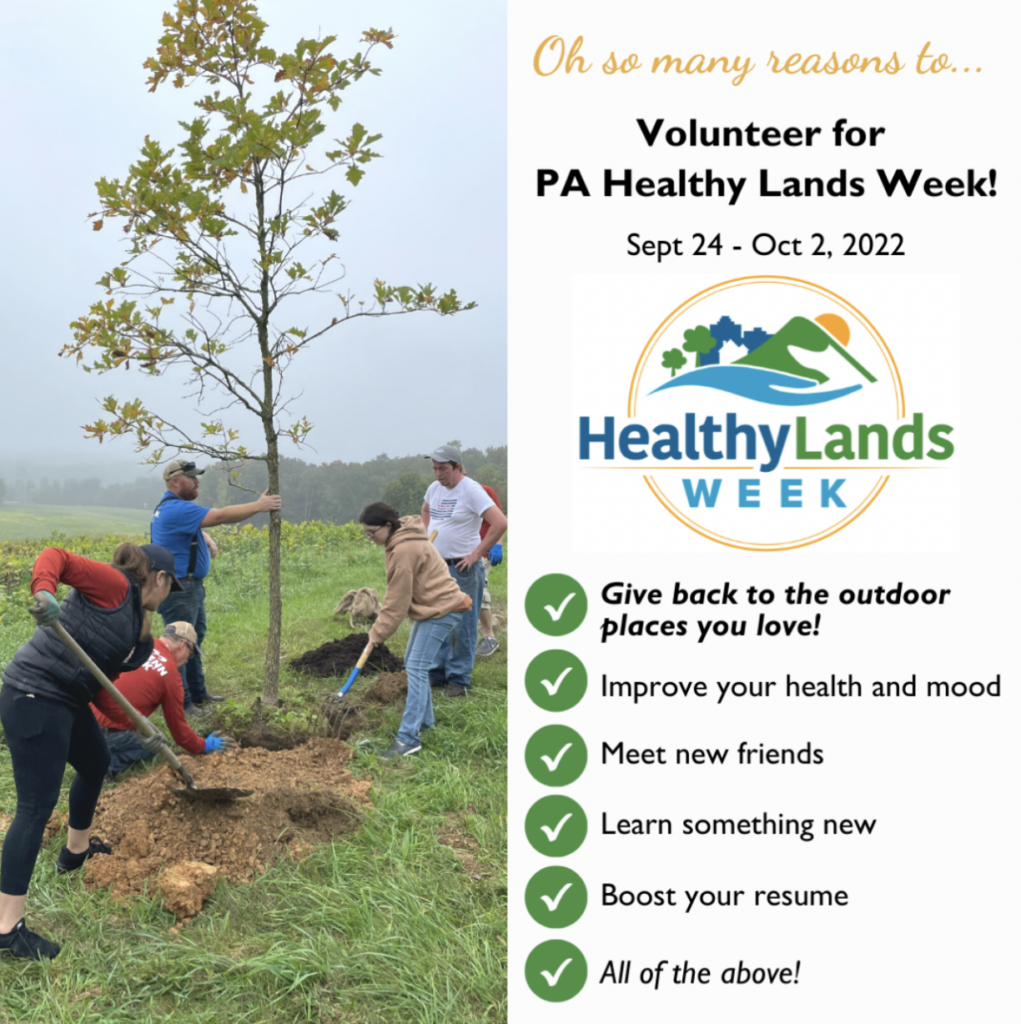 How to Participate In Healthy Lands Week
To help make the first Healthy Lands Week a major success, the various events require the dedication and energy of a passionate volunteer base. 
Anyone interested in participating in local and statewide Healthy Land Week initiatives is encouraged to sign up via the dedicated Registration Page. 
Once registration has been confirmed, participants will receive an email with detailed information regarding the events, safety information, supplies and resources, and other pertinent messages. 
For those who are unable to attend the various Healthy Lands Week events, there is still plenty that can be done year round. Visit your local park's website for volunteer opportunities or offer a donation to support Healthy Lands Week initiatives.
Learn More About Volunteer Events In Pennsylvania 
We're excited for the start of the first Healthy Lands week – and we hope you are, too!
If you would like to stay up to date on the latest events, activities and volunteer opportunities in your local parks, be sure to visit our Explore PA Local Parks tool and subscribe to the Good For PA newsletter!